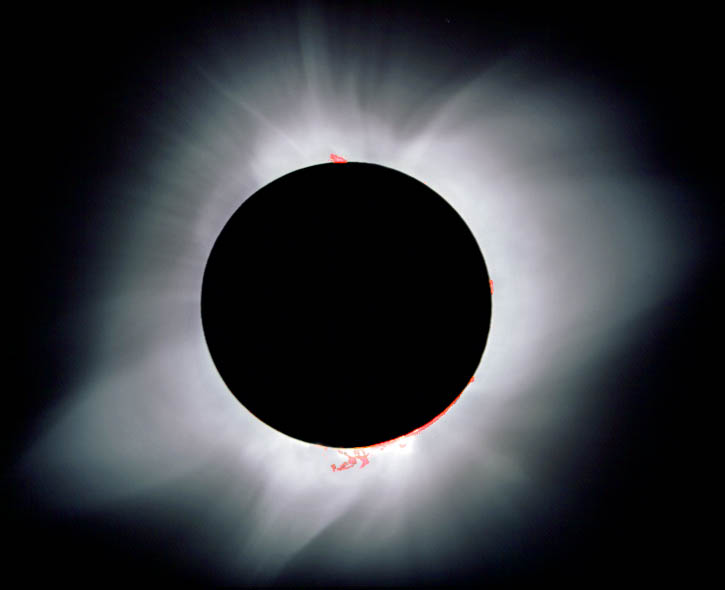 GENESIS-AUTHORIZED JEWISH PALESTINIANS
ANTI-ISRAEL SUICIDAL HIJACKERS
SMOKE-FREE BUILDINGS

I went to a church,
Sat down in a pew,
Opened the hymnal
And then saw this Jew:

Calm and so quiet
When there on the bench
He heard of Messiah
Right near a cute wench.

When it was done
I shook preacher's hand;
Got into my auto
Ahead of the band.

Saw this neat restaurant,
Stepped out of the car;
And then met the waiter,
Went right to the bar.

Sipping some whiskey
And being quite content,
With wise moderation
In my merriment.

Then in came this arab
He looked like a tramp;
Snuck into a corner
Near far table lamp.

Getting a ciggie
He lit up a smoke;
Thought himself biggie,
Asinine bloke.

The owner got angry,
And told him to leave...
But the old ogre
Ignored the man's peeve.

Said he had freedom
To puff like a jerk;
So sad was his bondage
Deplorable quirk.

Lighting another
He blattered his need:
"Intensely addicted"
While sucking the weed.

In gross desperation
They called up a cop,
With stern consternation
The stinker did stop.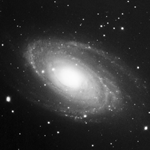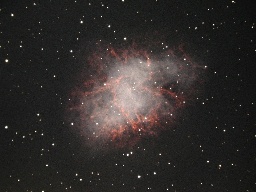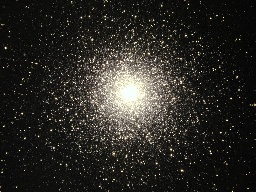 COMPARING CRUCIAL GREEK-TO-ENGLISH BIBLE TRANSLATION WORDING
The Vulgar-talking Rabshakeh (mentioned in Isaiah 36:12) suggested ingesting both urine and dung -- the defiling and disgusting unclean likes of which the holy prophet Ezekiel refused to taste, even though the LORD Himself initially told Ezekiel to bake cakes on human excrement (according to Ezekiel 4:9-17). So how would you like your angel-food cake: 100% pure and delightful.....or instead mixed with putrid devil's-food feces, cyanide or anthrax? Would you mind swimming in a small lake wherein a lot of dirty minorities have tinkled through their "bathing suits?"

And how do you like your Bible translation?Do you mind if your "bible" is polluted with the FILTH of occasional miswording, distortion, and - frankly - lies? If you do NOT care, why not quit now instead of pretending and playing christian - being a double-minded hypocrite - and log into some porn-pix websites, self-sodomizing masturbate (or shoot yourself in the head or jump off a cliff or whatever)......and go to hell (sooner OR later)?

HERETICS (some of whom are extremely devious intellectually with complex word-twisting as alleged "experts" at half-lie, bigoted/prejudiced presumptions) purport that the SO-CALLED "earliest" of "existing" [yet corrupt and false] "manuscripts" are presumably "the most accurate" and "reliable." Some demented deviates and subversives add that [the corrupt and wrongly-worded] Westcott & Hort, Metzger and Aland, Nestle, Vaticanus, Sinaticus, and other Alexandrian texts are "accepted by most theologians" (i.e. the false prophets of Baal and Immoral Majority) as "the? real text(s)" [text's' in the plural?]....or "with only slight differences, none of which affect major doctrines or concepts intended." Which - in effect - is to say that the speed at which one slides through a red stoplight is not something to legalistically nitpick about.

So, understandably, many of the modern English translations of 'the new testament" (such as the ASV, RSV, NASV, TEV, NIV, NLT, and many more) based upon such in fact corrupt, PSEUDO-"correct" Greek "manuscripts" are, of course, thus ALSO inaccurate, misleading, wrong, in error, fallacious, heretical, and even blasphemously deceptive in CLAIMING to be The HOLY BIBLE!

"The Word of The LORD abides forever" (I Peter 1:25). It does not say that every contradictory-to-the-others "interpretation" abides for ever. Nor conflicting "contexts" or "concepts" or "basic ideas" or "essential doctrines" of arrogant and deceptive-talk know-it-all know-NOTHINGS abide for ever.

The TRUE Holy Spirit (not Spook nor Ghost) has INDEED preserved the valid Hebrew Old-Testament and Greek New-Testament Texts of the original autographs of the Biblically-named Prophets and Apostles of the Lord Jesus Christ (not spurious strange-named "church"-"tradition" catholic fakers and fakeresses) -- but rather through the Antioch church, other of THE Seven Churches mentioned in the opening chapters of Revelation, the Masorete Jews, Erasmus, Luther, Stephanus, Beza, Scrivener, Green (believe it or not), me and others like me to this very day.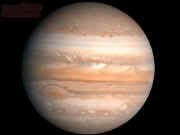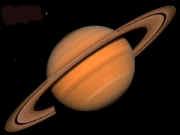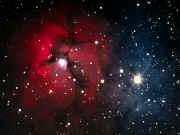 So much for the introductory-comment hors d'oeuvres. Now for the main course of this website.

Below are listed English-word-translation discrepancies of three major (1894-Scrivener/Trinitarian-based?) Greek-Text editions of the New Testament of the Holy Bible.

The identity of one is:
The Interlinear Greek-English New Testament (of Jay P. Green, ISBN 0-8010-2138-3 copyrighted 1983 and 1996 - an edition published by Sovereign Grace Publishers of Lafayette Indiana)
The identity of another is:
The Interlinear Greek-English New Testament (of Jay P. Green, ISBN 0-913573-25-6 copyrighted 1986 - an edition published by Hendrickson Publishers of Peabody Massachusetts)
Identity of the third is:
Pocket Interlinear New Testament (of Jay P. Green), ISBN 0-8010-3777-8, copyrighted 1976 - an edition published by Baker Book House Company of Grand Rapids Michigan)
At this point, this author of this website knows that the three Greek texts of the aforementioned publishers are NOT PERFECTLY identical. As it is, even in the first chapter of Matthew, there is Greek-text discrepancy amongst the three editions. Therefore, it is the duty of an honest, careful, and courageous Spirit-controlled analyst or group of them to discern which one(s) made whatever errors - wherever - compared to the others.

Before I point out discrepancies in English-word translation between the three editions, keep in mind that the flagrant inconsistencies of the three SLIGHTLY-different VERY-similar texts seem MINISCULE to mentally lazy, impatient, careless, sloppy, and deviantly-divisive heretics. However, godly-saint whistle-blowers reviled, slandered and libeled as SO-CALLED "nitpicky" "wranglers" "beset" with "dot-and-tittle hangups" righteously and understandably and legitimately expose and object to NEEDLESS CONTRADICTIONS causing dangerous, satanic, disruptive destruction and far-reaching harm beyond description against (not merely "to") the Lord's Church ("not to mention" the world in general). Neither you nor I (in our right and sane mind) would even consider committing (not "performing" as abortionists would misstate) typos or synonymns with even the slightest VARIATION when typing in a passcode into our computers for access.....and if we did so mistype "whatever," the computer would simply reject ANYTHING except the EXACT alphanumeric or similar passcode -- as both of us WELL know! "To err is human" but is NON-FORGIVABLE pertaining to such. "Variety" (as the inferior-gender weaker-sex sometimes mis-put it and are guilty of mis-doing) is definitely NOT "the spice of life" but instead characteristic of STUPID ASININE FOOLS who legalistically and blindly presume that they "have to lighten up and not be so serious." Such creeps and jerks are themselves accursedly-intolerable despicable diversions and distractions causing indescribable demonic disorientation, confusion, chaos, misery, and painful death. Pathetic it is when Sunday-School children do not recite the EXACT SAME words together in a Bible-verse chant or song. How SILLY and LAUGHABLE it sounds...and certainly not "cute" at ALL...except to warped, accursed rebellious a-holes who are obnoxiously to blame for causing ALL types of trouble and devastation.

Transcending "denominational differences" of "emphasis" and "specialization," GOD (pertaining to HIS Word the Bible) REQUIRES inerrant PERFECTION for EVERYONE of ANY religious ilk to the LAST DETAIL (Matthew 5:48, I Corinthians 1:10, and 14:7-8). May all damnable FOOLS who disregard this suffer the severest eternal torture in never-ending fiery outer darkness (Revelation 14:9-11, 20:15 and 21:8).

Having said that, VERSE SAMPLES of the Sovereign Grace, the Hendrickson, and the Baker editons are considered below pertaining to the FIRST chapter of the book of MATTHEW. The alphanumeric designators represent the book abbreviation, number of the chapter, number of the verse, and number of the word occurring within that verse. For example:
MT:T:1 = Book of Matthew, Title, Word 1 of the Title
MT:1:1:2 = Book of Matthew, Chapter 1, Verse 1, Word 2 of the verse
MT:1:18:24 = Book of Matthew, Chapter 1, Verse 18, Word 24 of verse 18
Here is the comparison of some discrepancies:
SOVEREIGN GRACE.................HENDRICKSON......................BAKER.....................
MT:1:1:2 = geneology..............MT:1:1:2 = generation............MT:1:1:2 = generation
MT:1:1:5 = son of...................MT:1:1:5 = son......................MT:1:1:5 = son
MT:1:1:6 = David....................MT:1:1:6 = of David.............MT:1:1:5 = of David
MT:1:5:6 = of..........................MT:1:5:6 = out of.................MT:1:5:6 = out of
MT:1:5:14 = of........................MT:1:5:14 = out of................MT:1:5:14 = out of
MT:1:16:10 = whom................MT:1:16:10 = who.................MT:1:16:10 = who
MT:1:16:11 = generated...........MT:1:16:11 = born................MT:1:16:11 = was born
MT:1:17:17 = of Babylon......MT:1:17:17 = to Babylon......MT:1:17:17 = to Babylon
MT:1:17:21 = until..................MT:1:17:21 = from.................MT:1:17:17 = from
MT:1:18:7 = this way..............MT:1:18:7 = thus....................MT:1:18:7 = thus
MT:1:18:24 = having...............MT:1:18:24 = pregnant........... MT:1:18:7 = pregnant
MT:1:22:2 = And....................MT:1:22:2 = Now....................MT:1:22:2 = Now
MT:1:23:18 = translated.....MT:1:23:18 = being translated......MT:1:22:2 = translated
As mentioned before, even the Greek texts THEMSELVES of the Sovereign Grace vs. the Hendrickson and Baker DIFFER, as in the name of "Jesus" in the DISCREPANT versions of Matthew 1:25:18.

[ NOTE: In the following transliterated-to-English-lettering example, (E) = eta, and E = epsilon ] :
SOVEREIGN GRACE.............................HENDRICKSON and BAKER
MT:1:25:18 = I(E)SOPSN....(name of JESUS)..........MT:1:25:18 = I(E)SOUN
Note the PROFOUND discrepancy! HOW CAN one CONTINUE to TRUST such a FAULTY-text MISREPRESENTATION as SOVEREIGN GRACE committed (not "performed")? WHERE were the PROOF-READERS pertaining to such ABSOLUTELY-CRUCIAL Greek text? The Text they so ABSURDLY screwed up was GOD'S HOLY WORD THE BIBLE.........not some ordinary book to casually MESS AROUND with !